Climate science?
Totally baffled.
Apparently 'solar lulls' coincides (coincidentally–CRAZINESS!!)…
With bitterly cold winters.
And Climate Science has no idea why.
Seriously.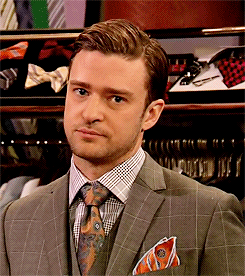 [Source]
No…
Idea….
Why.
[via BBC] Has the Sun gone to sleep?

Scientists are saying that the Sun is in a phase of "solar lull" – meaning that it has fallen asleep – and it is baffling them.

History suggests that periods of unusual "solar lull" coincide with bitterly cold winters.

Rebecca Morelle reports for BBC Newsnight on the effect this inactivity could have on our current climate, and what the implications might be for global warming.

…[Read More]
Yeaaaah.
Crazy how that works, isn't it?
The 'big heater in the sky' gets turned on a low setting and 'POOF!' suddenly everything is colder.
Who would have seen this one coming?
*shakes head sadly*
But you know something else, in regards to the sun, that many (before now) didn't see coming?
How the sun apparently DIRECTLY affects your…
Blood pressure.
Huh?
I'm sorry, say what now?
[via Today]Ahhh. Sunlight may lower your blood pressure ~by Maggie Fox

Here's why sunbathing feels so good: It may lower your blood pressure, British researchers reported Friday.

Just 20 minutes of ultraviolet A (UVA) sunlight lowered blood pressure by a small but significant amount in 24 volunteers, they report in the Journal of Investigative Dermatology. Further checks suggest the sun does this by increasing levels of nitric oxide, a chemical linked to blood flow.

The effects are so strong they may help explain why people who live in the darker north, like the Scots, have higher rates of death from heart disease, Richard Weller of the University of Edinburgh and Martin Feelisch of the University of Southampton say.

"We are concerned that well-meaning advice to reduce the comparatively low numbers of deaths from skin cancer may inadvertently increase the risk of death from far higher prevalent cardiovascular disease and stroke, and goes against epidemiological data showing that sunlight exposure reduces all cause and cardiovascular mortality," they concluded.

…[Read More]
Fascinating.
And wow, if this is true?
The people of China have gotta be TICKED:
[via Telegraph]Smog in China prompts authorities to display sun on giant screens ~By Agencies

Facing the worst air pollution levels in months, residents of Beijing have turned to massive digital screens to see the sun setting through the thick smog.

The screens are usually used to promote tourist destinations, but have been re-tasked because of pollution levels more than 25 times higher than what the World Health Organisation (WHO) judges as safe.

The screens also carry slogans saying "protecting atmospheric environment is everyone's responsibility".

The US embassy in Beijing, which regularly measures air pollution in the city, said that conditions on Friday were "very unhealthy", which might cause "significant aggravation of heart or lung disease and premature mortality in persons with cardiopulmonary disease and the elderly".

On Thursday, the embassy found that pollution levels had reached "hazardous" conditions in which "everyone should avoid all physical activity outdoors".

…[Read More]
The sun and sunlight.
Whether on a global climate scale, or a personal one?
Affects us.
Maybe it's time for climate science to stop being quite so ridiculously dismissive of the art it plays in our lives.
Just a thought.